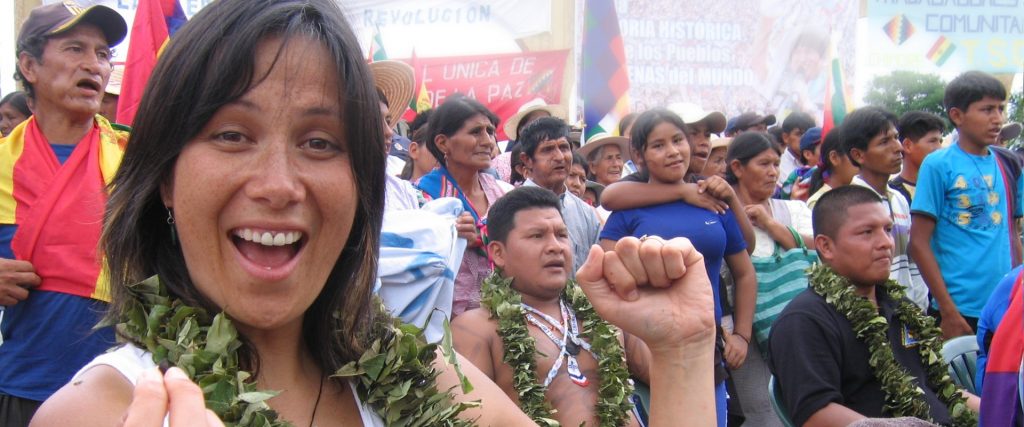 Movement Building to
Support Systemic change
Indian 101 Workshop
Americans for Indian Opportunity's Indian 101 is a cultural competency training program, lauded for its non-victim and no-blame approach to presenting Native American history and culture, analysis of federal/tribal governmental relations and Indian policy, and background on contemporary Native peoples. The training moves audiences away from a culture of oppression mentality toward a positive, realistic understanding of contemporary Indigenous peoples and modern tribal governments of the United States. The curriculum emphasizes the significance of Native American values and resilience. AIO's Indian 101 can be tailored to the needs of any organization, institution, school, business or conference. As a one-time seminar or in a series of workshops, Indian 101 can be adapted for diverse audiences, both Native and non-Native.
Past Clients include:
Teach for America
Santa fe Public Schools
Members of congress and their staffs
The U.S. department of state
The Center for the Study of Social Policy
The Georgetown Day School
U.S. Department of Energy
Margueritte Casey Foundation
Albuquerque Academy
Advancement of Global Indigenity
AGI is a collaboration of AIO, the Advancement of Maori Opporotunity (AMO) and Indigenous communities and organizations in Japan, Peru, Bolivia, and Ecuador. Together, we seek to facilitate an international network of indigenous leaders and facilitate dialogue that nurtures the self-determination capabilities of indigenous communities. AGI advances the right of Indigenous people and contributes Indigeneity (Indigenous values, philosophies and worldviews) to global society.
We don't study the history of America. We study the
history of the Europeans coming to America.
-LaDonna Harris (Comanche) President,(AIO)